Redditch Self Defence Association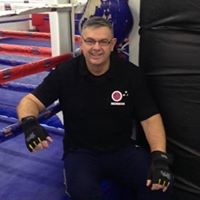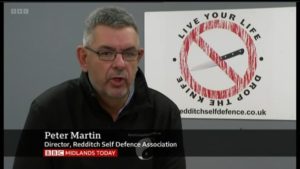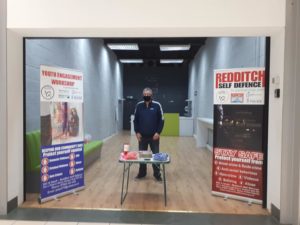 The  Redditch Self Defence Association was formed by Pete Martin who has been a Self Defence instructor since 1989.
The Club is registered with the All Styles Martial Arts Association .
Pete is a member of the  ASMAA and a Qualified Instructor with Self Defence Federation and a England Boxing Qualified Coach.
Pete has worked with West Mercia Police for Many years andis a Highly regarded Anti Knife Crime Campaigner .


He has completed and passed the
GENERAL SELF-DEFENCE INSTRUCTORS AWARD
LADIES SELF-DEFENCE INSTRUCTORS AWARD
ADVERSE SITUATIONS &MULTIPLE ATTACKERS
STREET WEAPONS
CHILDREN'S AND YOUNG ADULTS
MASTERS LEVEL SELF-DEFENCE INSTRUCTOR.
ENGLAND BOXING QUALIFIED COACH.
Level 4 Counsellor
NLP Trained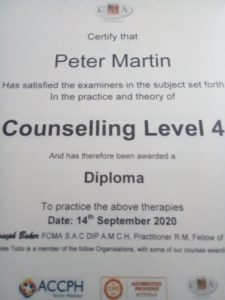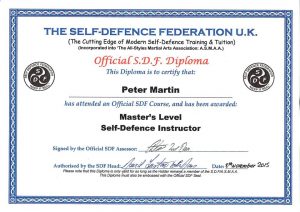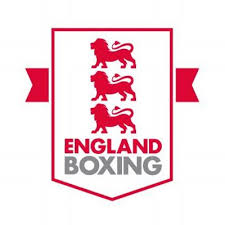 Pete is qualified in First aid is enhanced DBS checked  has liability Insurance up to 5 million pounds has training in advanced communications and has taken part in a Safeguarding children courses.
See our Qualifications page.
The emphasis is on recognizing signs of potential abuse or attack before it can take place. The main goal is crime prevention. Self defense techniques are taught but avoidance is always promoted.
Goshin Jutsu classes are also available for people who want to grade in a Martial art.
We will provide a service to all walks of life of all ages and capabilities. We will try to support People who are afraid of or have been a victim of crime or domestic abuse. We will be carrying out classes throughout the Redditch area so please look out for them in the events section of this site or in the local press.
Local businesses/Gyms/Community groups and clubs are asked to contact us about putting on courses at their venues. We are also looking for a part time permanent base to provide the community with a consistent service.
Courses can be a 1 off session or over several weeks. 1 on 1 sessions and small groups are also available.
Costs are agreed on an individual basis depending on circumstances and we will try to provide free training for people in need.
We do Stranger Danger courses and Antibullying advice.
PLEASE NOTE WE CAN PROVIDE FREE TRAINING FOR UNIFORMED SERVICES INCLUDING:
Police,Paramedics,Fire service,Nurses,Armed forces.
For further information contact us:Call: 07500693452 (after 5pm)
Email: pmar2711@yahoo.co.uk